Wake Cohousing (beginnings)
Two of our founding members, Craig and Stan, have shared an interest in cohousing for a number of years. In 2019, Craig invited members of his church to an informational meeting where Wake Cohousing was born. A few people were immediately interested, a few liked the idea but liked their current home more and a few weren't interested. Over the next two years the group met, a few joined, a few dropped out and the group searched in vain for property near downtown Raleigh.
As the group's commitment grew an LLC was formed, members were asked for a financial commitment of $2500 and we expanded our search area. Still unable to find land and seeing the price and competition for land exponentially escalate in 2021, we disbanded the LLC and started looking for an alternative way to live in community.
As a total surprise to all of us, in March 2021 within a month of disbanding the LLC, we stumbled on Acorn Creek, 19 acres of beautifully wooded land with two houses. Acorn Creek is surrounded by Wendell Falls, a huge new subdivision. The Wendell Falls developer tried to buy Acorn Creek but the owner refused, not wanting his property to become a sprawling subdivision.
It appeared Acorn Creek could support about 12 homes (including the two already there). This was less than the 20-30 the group originally envisioned. 12 units wasn't enough to support a common house, nor was there room for one. But Craig & Brenda's home is wonderfully suited for many of the functions normally sought in a common house, so most of our community gatherings will be held there. However, the property met all our other needs–it was beautiful, included a pond and despite the growing sprawl in every direction, it feels secluded. It is buffered on all sides by electric and sewer easements or creeks and wetlands. The proximity to development provides access to the utilities we need to subdivide the property and support 12 homes. It also means we will have the convenience of a supermarket, restaurants and other stores within walking distance (about a mile).
With our LLC disbanded and a need to act immediately, Craig and Brenda took the plunge, selling their Raleigh home and buying Acorn Creek, moving there in late May 2021. Over the past year we have engaged an engineering firm (to design the subdivision), the Town of Wendell (to annex and file the subdivision) and Raleigh/Wake County (for water and sewer hook up). With no LLC and wanting to move as quickly as possible (real estate development is the opposite of fast) Craig & Brenda also stepped up to front the costs associated with filing the subdivision.
Are there any age or other restrictions?
All ages and household arrangements are welcome. Currently the group consists of households in their mid-50's to late-60's and is made up of couples and singles.
What's the property like?
The property is 19 acres including a pond. Most of the area is currently wooded but there will be some clearing to allow for construction. About 15 acres will remain undeveloped because of easements and other wetland restrictions. The site is adjacent to a school and a large and growing community, Wendell Falls, but there are buffers between our site and both. The site is easy access to Raleigh (~20 minutes). There are plans for a large new county park near the site and a satellite campus of Wake Medical Center is in the works. In December 2021 a Publix opened just a 3-minute drive away as well as Treelight Square, a small shopping area that opened early in 2023 and is continuing to expand.
There will be trails, gardens, green space for the community but not a dedicated common house per se. The existing house on the property is ideally suited to accommodate community meals, events, celebrations, etc. It will also serve as the home of one of our members.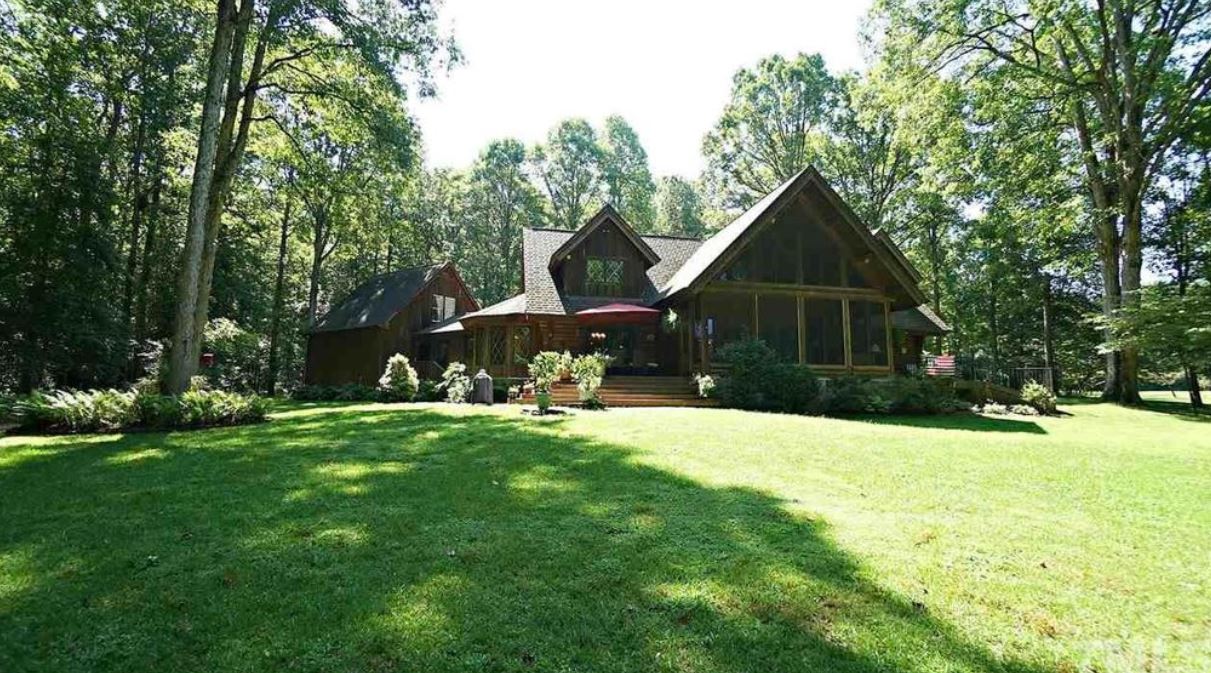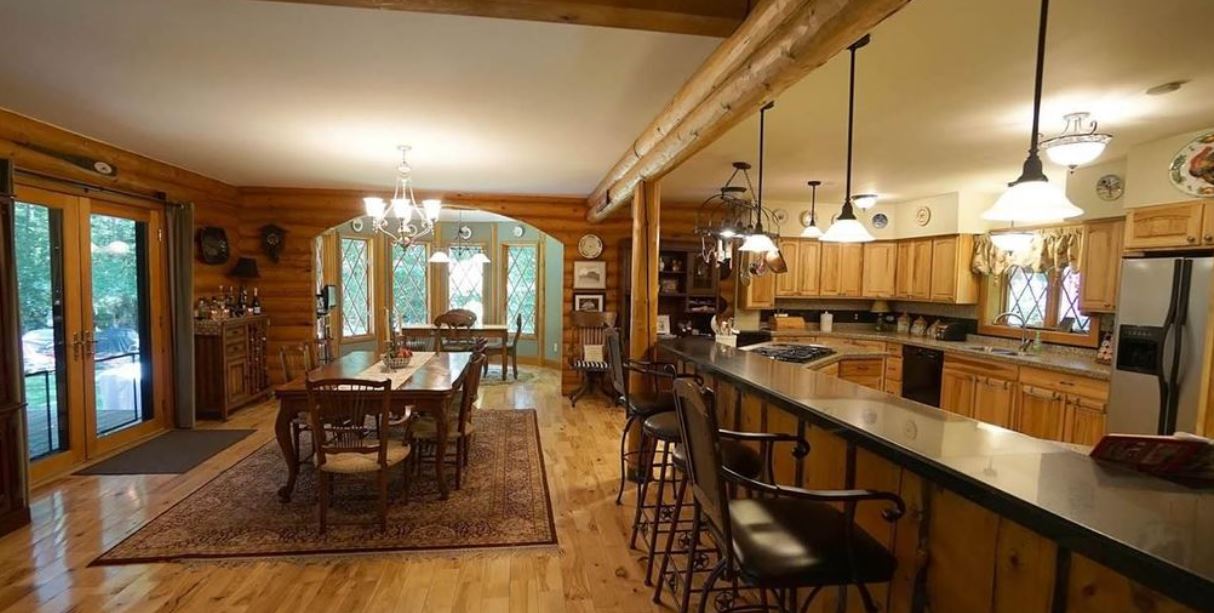 We are fortunate to have a retired city planner in our group to engage with the engineering firm and planning departments. It's taken more than a year of negotiation with town staff but our subdivision application was completed and and approved. On June 20, 2022, we went before the Planning Board and received a unanimous recommendation for approval to the Town Commissioners in Wendell. The public hearing at the Commissioners' level for the rezoning and subdivision approval took place on August 22, 2022. They approved the rezoning request. We have finalized construction plan submittals to the Town of Wendell and Wake County for the subdivision roads and utilities. Work on the infrastructure began in May 2023 and should take approximately six months to complete. At that point lots would be recorded and home construction on those individual lots could commence. We expect that most members will be moving into their respective homes some time in 2024. Our timeline helps better explain past and future milestones.
An HOA is needed to own and maintain the common property. Buying a home site will require becoming a member of the HOA and agreeing to the associated covenants. The HOA document, covenants and bylaws are being drafted and reviewed by a lawyer. They will be available in mid-2023, before the sale of home sites.
Roads, Utilities and Home Sites
As noted above, after the preliminary plan was approved by the Town Commissioners (8/22) we began the process of review and approval of construction plans for clearing, grading, utility construction, street construction, storm water, permitting, etc. This approval came in May 2023, and we have begun this six-month process leading to build-ready lots. At that point roads will be drivable, utilities in place and home sites ready for construction.
Developer
Since we no longer have an LLC, Craig and Brenda own the property and we want to develop the property quickly with minimal bureaucracy. Craig has offered to act as the developer. In order to fund the development once the subdivision is filled, Craig and Brenda are selling lots to members. The sales contracts include a commitment to complete construction and deliver build-ready lots.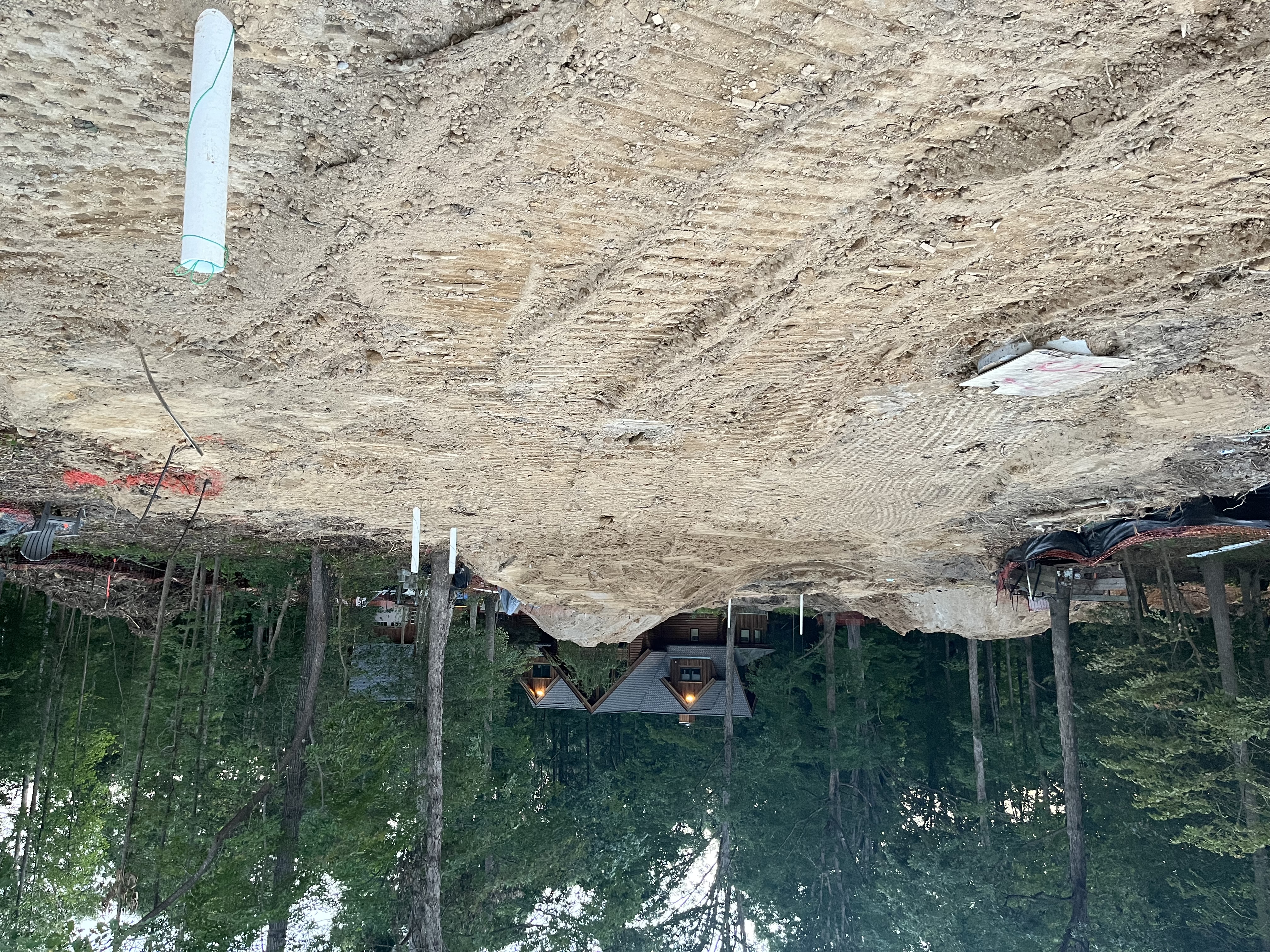 What will be ongoing costs after construction?
The community will share the costs of upkeep of the common areas, pond, and other systems. With preliminary information, we expect monthly HOA dues of ~$50/month.
August 2023 update. 1 lot, #2, is currently available.
The subdivision has been filed and home sites are being purchased. The proceeds of the sales are being used to cover the costs of infrastructure construction. The sales contract for the lots covers the purchase of a build-ready lot and the completion of roads, utilities and all improvements to the common area such as drainage and lighting.